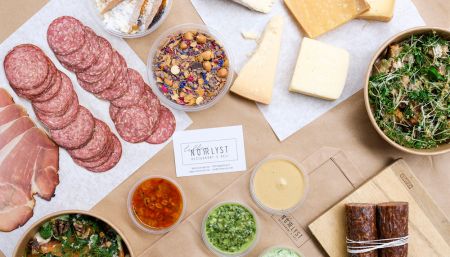 Lille Norrlyst
Danish delicacies in the gourmet class.
Lille Norrlyst
Indre By
Danish delicacies in the gourmet class.
Why you should buy take away here:
Delicacies like you have never tasted them before
Support the Danish producers
Gourmet does not have to cost a fortune
Enjoy Danish-produced delicacies
New concept unites the Danish-cultivated backyard and the best Danish producers. The result is gourmet delicacies.
Like the sister restaurant, Norrlyst, Lille Norrlyst offers an exquisite menu of endless quality. The sustainable way of thinking and first-class good taste are a hit among new and old regulars.
Eat Danish and set the table with homemade specialties and seasonal ingredients from all over Denmark. The menu offers e.g. on wonderful cheeses, smoked sausages, fermented fruit, fresh vegetables and fish.
Guests say
"Aden The food is well cooked and extremely tasty." - Review from TripAdvisor
"Can't get my arms down. Each dish had a perfect size so we were comfortably satiated. Truly one of the best experiences in a long time." - Review from TripAdvisor