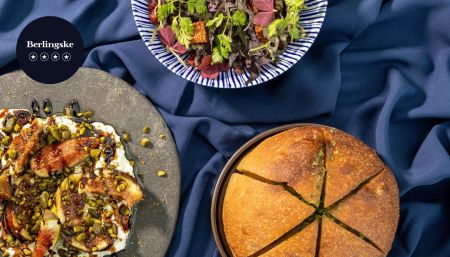 Gemini
Nordic gourmet, lake view and 4 stars at Michelin's sister restaurant recommended Norrlyst.
Gemini
Vesterbro
Nordic gourmet, lake view and 4 stars at Michelin's sister restaurant recommended Norrlyst.
Why you should dine here:
Sister restaurant to Michelin's recommended Norrlyst
4 stars giving by food critic, Søren Frank from Berlingske
Nordic gastro cuisine
Multidimensional gastro-experience with lake views
Experienced team behind another Nordic gem
Restaurant owner, Bjarke Nielsen, manages to create success and light up the scene og Copenhagens' restaurants with full tables. He sets the bar high for the city's restaurant scene and has already received a Michelin recommendation with Bib Gourmand rating for his first restaurant, Norrlyst. A rating given only to restaurants with an affordable gourmet cuisine and which honors local, seasonal ingredients.
Now he is opening another gem in the beautiful surroundings of the Planetarium and Sankt Jørgens lake and has assembled an experienced team.
Gourmet light kitchen with 4 stars
From lunch to evening the kitchen prepares tasty and beautiful dishes with ingenuity and hand-picked farm products. The menu is classic Nordic and presents the season's best seasonal products.
"Gemini (ed.), delivers a solid seasonally oriented gourmet light kitchen at a fair price."
So says Berlingske's food reviewer, Søren Frank, who signs off his visit with 4 stars.
Have 3-4 servings with both vegetables, fish and meat and delicious sauces. In the evening you can choose between the chef's green, vegetarian menu or protein from Danish farms and verified fisheries.
Great, spatial ambitions
Behind the Planetarium there is a direct view to the stars at night above Sankt Jørgens lake. Perhaps you can spot Gemini - the constellation of the twins, which can be seen from the northern hemisphere.
Be one of the first to occupy the tables at Gemini and get a unique restaurant experience in a spacious setting with multidimensional input. There is entrance to the restaurant behind the Planetarium, by the lake side.