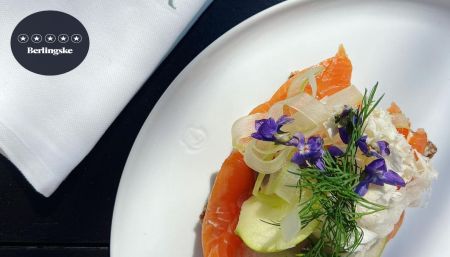 Lumskebugten
Gastronomy with top rating - 5 stars & Michelin chef from Restaurant Copenhague in Paris.
Lumskebugten
Indre By
Gastronomy with top rating - 5 stars & Michelin chef from Restaurant Copenhague in Paris.
Why you should dine here:
Great food reviews, 5 stars
The gastronomic self-indulgence
Michelin chef from Restaurant Copenhague in Paris
Michelin recommendation in 2020
Iconic gastronomy at Esplanaden
For more than 30 years, Erwin Lauterbach has been a trendsetter for what characterizes the Nordic-Danish food. He has been/is the master of Danish gastronomy and has trained some of Denmark's best chefs.
Over the years, Lauterbach has won many awards and with restaurant Lumskebugten the green cuisine was particularly emphasized. Today, new owners have joined the restaurant, but Lauterbach's gastronomic thinking and creativity for Nordic cuisine are still followed.
It's the former Michelin chef, Andreas Møller, (formerly Restaurant Copenhague in Danmarkshuset on the Champs-Elysées in Paris), who follows in Erwin's footsteps.
5 stars and a Michelin recommendation
Erwin's solid craftsmanship is welcomed in the red food bible 2020 and is honored with a Michelin recommendation for the traditional and fresh Danish menu.
Both Politiken and Jyllands-Posten acknowledge with a nice handful of stars.
"It is not often that you are allowed to sit at the table of a chef who manages to gather a lifetime of experience in such a straightforward, unpretentious and redemptive meal."
"If you make your way past Lumskebugten in Copenhagen, you will be enriched with a gastronomic experience by those who may well be far in between."
The story of Lumskebugten
From 1854 and many years ahead, sailors went ashore to visit the old sailor pub at Toldboden. But in 2011 Lauterbach became fascinated by the history of the place, renovated it into, Restaurant Lumskebugten, as we know of today.