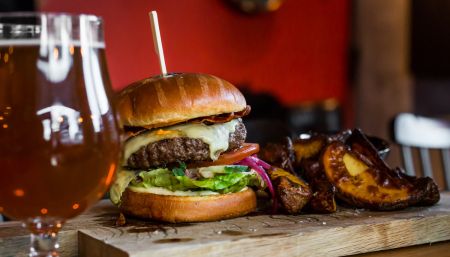 Nöah
Unique maritime location and fresh café favorites.
Nöah
Amager
Unique maritime location and fresh café favorites.
Why you should dine here:
Ocean view
Family-friendly cosiness
Flavors of Southern Europe
First parquet to the water
With a unique location down to Havnevigen on Islands Brygge, is the locals' favorite - Cafe Nöah. Here you get a formidable, maritime view of the clear blue water in the harbor with architecturally distinguished new construction in the background.
From the first floor, the charming harbor environment, the freshly tasting dishes and the warm rays of the sun can be enjoyed. With round tables and elegant wicker chairs, thoughts can easily be directed towards a Parisian sidewalk café in a more idyllic and quiet setting away from the city.
Returning guests say
On TripAdvisor guests review as following:
"Fantastic café. Really worth a visit. Everything from the food to the location and decor is top notch"
"Super tasty, the staff sweet and welcoming, and the location is absolutely fantastic"
"… Definitely worth a visit. Good service and nice atmosphere. Okay price level"
More than just cafe food
Try the kitchen's well-equipped tapas board which contains balanced delicacies from the Mediterranean cuisine. Among other things, you can put your teeth into tasty meat cuts, delicious cheeses and freshly made tapenades.
All dishes are based on fresh ingredients full of good taste, preferably organic and can be enjoyed in an informal, present setting.