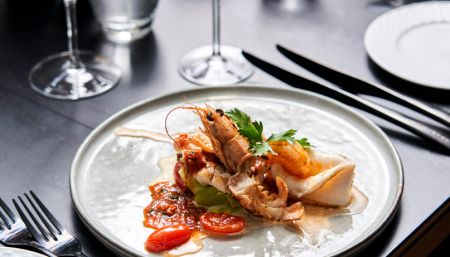 Limone Piazza
Be seduced by the charismatic italy with an autentic dinner at Gråbrødretorv.
Limone Piazza
Indre By
Be seduced by the charismatic italy with an autentic dinner at Gråbrødretorv.
Why you should dine here:
You love Italian food
Travelers' Choice 2021 on Tripadvisor
Italian charm on cobbled Gråbrødretorv
A taste of the charismatic Italy
Be seduced by the staff's Italian words, authentic dishes and cozy atmosphere. Limone Piazza cherishes the Italian food culture and fine craftsmanship.
The kitchen serves classic Italian gastronomy with fresh specialties, and the menu tempts with exquisite seafood dishes and hot bisques, tender meat cuts and creamy risottos. The traditional, Italian skills can be seen, smelled and tasted in the home-made and freshly prepared dishes.
Great reviews for the popular Italian
A selection of Limone Piazza's guest reviews indicates that it's possible to get a taste of the authentic Italy in city centrum.
"Authentic dining experience with excellent service"
"Tasty Italian food. Everything is served quickly and was really hot"
"Really nice food with friendly and present staff at reasonable prices"
"Great service and great food! We will definitely be back!"
"Large selection of wine at reasonable prices"
The charming piazza
Gråbrødretorv is a charming square - a piazza with colorful facades, vibrant life and an attractive range of restaurants.
Stroll across the cobbled square and take a seat at the atmospheric Italian. The table is well covered with tablecloth and candlelights. The interior is bright and decorated with old wine boxes, barrels and lots of bottles.
If you need guidance around the delicious grapes, there is help to be found from the charismatic service.