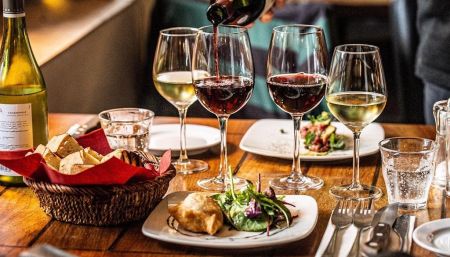 Asador
Cozy Argentinian steakhouse with tender and juicy meats.
Asador
Amager
Cozy Argentinian steakhouse with tender and juicy meats.
Why you should dine here:
You love a good, juicy steak
Top 3 ranking of the city's best steak houses
Travellers' Choice 2020 on TripAdvisor
Argentine steak cave by cozy Christianshavn
In a cozy basement room next to the canal at Christianshavn is the Argentine steak cave, Asador, where meat and quality go hand in hand.
Here the South American atmosphere oozes, the staff has their homeland in their blood, and the menu offers protein-rich steaks of the best free-range Aberdeen Angus cattle, fried to perfection.

Top ranking
On TripAdvisor, Asador is rated as the 3rd best steakhouse in Copenhagen and is ranked 85th out of more than 2,000 restaurants in Copenhagen. In addition, guests acknowledge with:
"The best steaks in town, cooked perfectly"
"Super steak and top service. Their meat is 1st class and the atmosphere is always good."
Politiken's food critic, Helle Brønnum Carlsen, also highlights the good meat and the cozy atmosphere.

The Argentine cuisine
Since the Spanish conquistadors back in the 16th century brought beef cattle to South America, the meat has become the great hero in Argentine food culture, and Argentine meat cuisine is especially known for its juicy cuts, for which Asador's grill master prepares the steak over an open fire and serves the delights on hot iron barrels.