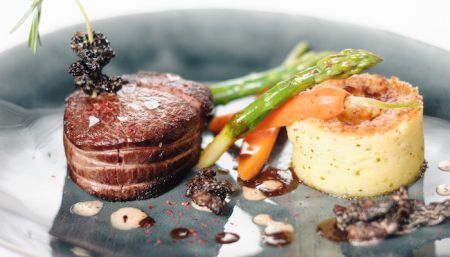 Wining & Dining
French restaurant on Gråbrødretorv with 4 hearts in Politiken.
Wining & Dining
Indre By
French restaurant on Gråbrødretorv with 4 hearts in Politiken.
Why you should dine here:
4 stars giving by Politiken for the French taste
Charming location on Gråbrødretorv
Classic virtues and romantic settings
The delights of the Mediterranean cuisine
The menu is characterized by dishes from the Mediterranean area but with special emphasis on French cuisine with seasonal menu.
As the name suggests - the food and the wine play together - and you will find a great selection of delicious and tasty wines - with replenishment ad libitum when purchasing the wine menu.

4 stars from Politiken
Wining & Dining at Gråbrødretorv delivers tasty dishes in cozy surroundings. The restaurant has received 4 hearts in Politiken and at TripAdvisor following reviews are said:
"I have been coming to the restaurant for 4-5 years and I have always been satisfied with the restaurant"
"Food is well cooked and the portions are adequate"

Atmospheric premises all year round
In the cozy basement on Gråbrødretorv in the middle of Copenhagen is the restaurant Wining & Dining. Although the room has undergone a renovation, the spirit of past pubs and eateries is still alive and well.
The walls are of raw brick, the bar of solid wood and the 300-year-old rooms are framed by large wooden beams.