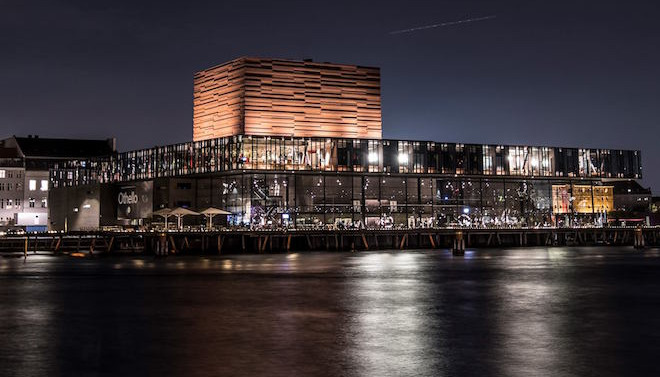 Ofelia
Enjoy great taste in a spectacular setting at Nyhavn.
Ofelia
Indre By
Enjoy great taste in a spectacular setting at Nyhavn.
Why you should dine here:
Cultural settings and panoramic views
Meyers as a driving force
Seasonal ingredients with Danish notes
Cultural gem, beautiful dishes and harbor views
Restaurant Ofelia is located in the Skuespilhuset's elegant foyer. In the magnificent setting, with high ceilings and panoramic views through the large windows to the Port of Copenhagen, Ofelia serves simple and beautiful dishes based on the region's ingredients.
For the acting savvy, the name Ofelia might resonate. The restaurant is named after Hamlet's chosen in Shakespeare's play. Whether you have tickets to the theater or not, you can, however, enjoy well-composed taste experiences at Ofelia.
Meyer's coveted menu
Ofelia is run by Meyers, with chef Mads Korsgaard at the helm, and the well-known quality is consistent. Ofelia functions both as a café and restaurant. At lunchtime you can enjoy new interpretations of Danish open sandwiches. Here, cold cuts are served beautifully presented in glass, so you can create your own perfect piece of open sandwich. The evening menu is based on local and seasonal ingredients, taking into account animal welfare and ecology. The choice of raw material is based on a consistent taste and sustainable production. With views of the Opera, harbor cruise ships and the royal ship, the views are as exquisite as the food.
Cocktails and tasty beers
During the summer season, from June to August, Ofelia is open in the cocktail bar on the terrace. Here, cool cocktails, draft beers, iced coffee and smoothies are served in the sunshine and twilight until midnight.
Combine your meal with well-selected wines or the Royal Theatre's own beer, Tæppefald, developed in collaboration with Skands mikrobryggeri.