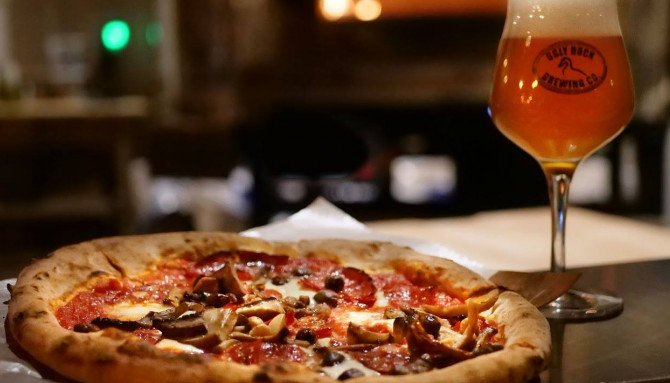 Tribeca Tisvilde
Quality delights and special beers from Ugly Duck in atmospheric surroundings
Tribeca Tisvilde
Nordsjælland
Quality delights and special beers from Ugly Duck in atmospheric surroundings
Tasteful respite in the popular seaside resort
Tisvilde breathes life and at Hovedgaden 66 the atmosphere is warm, and the smell of freshly baked pizzas spreads from the atmospheric rooms and onto the terrace. Tribeca Beer & Pizza Lab is known for filling the menu with exquisite flavors from the boot country and specialties in the glass.
Gather a few friends or take the family to North Zealand and treat yourself to informal coziness and round, stone oven delights.
Said by guests
"Good atmosphere, really good service, food and super go'e beer"
"Super delicious pizzas on fantastic ingredients. Class in hip and cozy surroundings"
"It's really an experience you should give yourself"
 
Quality in the glass and on the plate
Tribeca merges between the Italian and American cuisine and focuses on organic produce. The kitchen team handpicks their own ingredients and gets several products delivered from Støvlelandet. the pizza flour, which is imported from the renowned stone mill, Antico Molino Rosso.
In addition, signature beer is specially brewed for Tribeca from Owl Duck Brewing Co and stored on barrels, ready to be donated, dew-fresh.

You will not find the normal table service at Tribeca but a degree of self-service. Make contact to the staff at the bar at your arrival and for ordering.