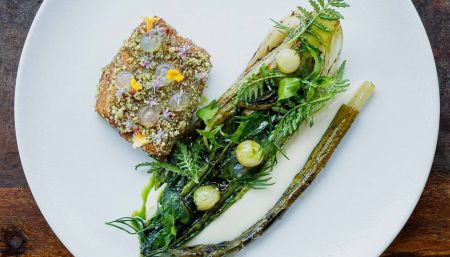 LIVA
An authentic houseboat dining experience in the charming Nyhavn.
LIVA
Indre By
An authentic houseboat dining experience in the charming Nyhavn.
Why you should dine here:
Brasserie on the water
Delicacies with French flavor
Romantic og cozy settings with a view
An authentic houseboat-dining experience
Cross the bridge and take a seat at Liva II, the floating brasserie. The white boat is tethered to Nyhavn's quay and is a historic, cultural milestone. Liva II houses both a brasserie and a café, where the latter has been part of the city's regular cabaret scene since 1983.
Get on board and take a seat on the deck
Visit one of the city's nicest brasseries, which, like no other, offers, in addition to an inviting menu, both views and the sound of crashing waves. A combination that is welcomed with great guest reviews on Facebook:
"Super cozy restaurant, delicious surroundings and great staff. Truly a wonderful experience. We look forward to coming again"
"Great food with great views"
"Super professional service, well-cooked food, good craftsmanship and fine wines - definitely worth a visit"
"Definitely worth a recommendation. You can taste that the restaurant cares for the ingredients. It's absolutely amazing"
Classic brasserie dishes with southern notes
The kitchen is cooked with love for the good, fresh ingredients, and the menu contains the best of French and Italian flavors and constellations.
You'll find classics like the creamy bisque, white wine steamed mussels, steak fries, oysters and seafood, powerful chocolate fondant and a refreshing lemon pie.