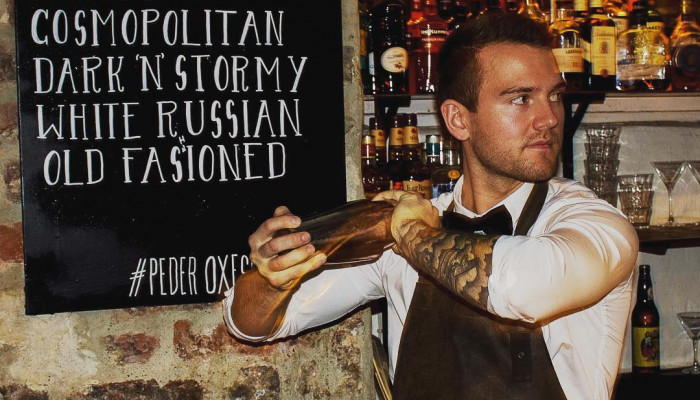 Peder Oxes Kælder
Delicious cocktails in old monastery basement.
Peder Oxes Kælder
Indre By
Delicious cocktails in old monastery basement.
Why you should visit this bar:
Liquid drinks in historic, monastery settings
Have a tasty bite along the way
Cocktails in authentic premises
In the City center at Gråbrødretorv you will find Peder Oxe's Cellar and experience an unpretentious atmosphere with delicious cocktails.
The basement is very inviting and blend perfectly new design with history of the setting and building. Some elements of the interior go back to the old monastery from the 14th century.

The guests say
Peder Oxes Cellar is an ideal place to meet friends for a cozy evening, either before or after a good dinner. Guests have said:
"Cozy and nice atmosphere."
"Super cozy, nice food, super service."

Enjoy a great meal upstairs
Upon the basement lies the restaurant Peder Oxe. Here are delicious dishes served according to the season's range of ingredients, inspired by French and Danish cuisine.
In the basement, however, it is possible to order a bite to eat, juicy burgers or small snacks to accompany the drinks.