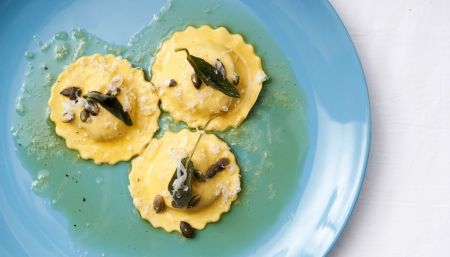 Eatalian
Authentic Italian with delicacies, careful servicing and informal setting.
Eatalian
Nørrebro
Authentic Italian with delicacies, careful servicing and informal setting.
Why you should dine here:
You get an authentic, Italian experience
Danish-Italian cooperation
Exceptionally great reviews
Danish-Italian cooperation
The Italian chef, Davide Stevanello and chef Stephan Grothe from Denmark are both passioned about Italian and Italian food.
Together they went into business and created the italian project, Eatalian.
Take your taste buds on a trip around Italy - the two gentlemen only serve the best of Italy, their own favorites and well-known classics.

Italian delicacies and refined kitchen techniques
Good craftsmanship and quality products are behind the menus. Should you be tempted by the delicious ingredients, you have the opportunity to buy some of the delicacies from the restaurant's mini market.
Here you will find products such as cheeses, hams, sauces, oils and homemade pastries - 100% authentic from Italy, some even organic.

At Tripadvisor, guests regularly post a few words about their experiences:
"It was truly an experience. Great food. And great service by a very dedicated waiter. Worth all the money!"
"Fantastic ingredients and wines"
"We had the feeling of being in Italy even though we were sitting in a restaurant on Åboulevarden"
"Food and wine were perfectly matched, lots of heavenly flavors - which took us all the way around Italy's gastronomy and wonderful wineries"
"A huge plus is that you can buy wines and other Italian delicacies to take home, at formidable prices"

Quality all around
Not only are the delicacies delicious. At Eatalian you will experience a warm and atmospheric atmosphere with welcoming service by the restaurant team and the daily manager, Fransesco di Gregorio, who loves to entertain and be around their guests.