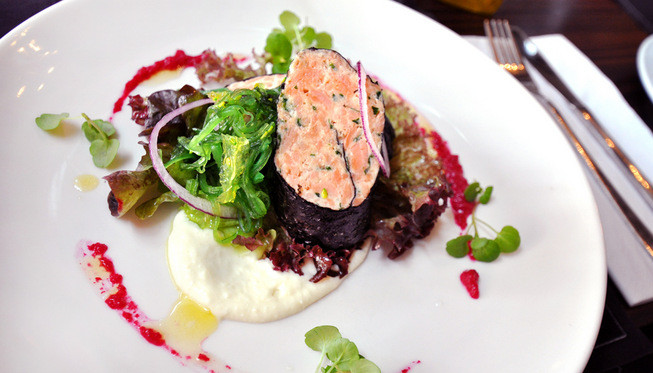 Chez Bruno
French savor by chef Bruno Vandenbulcke (former chef at Kong Hans).
Chez Bruno
Vesterbro
French savor by chef Bruno Vandenbulcke (former chef at Kong Hans).
Why you should dine here:
French-born chef has previously worked in Michelin-starred cuisine
Authentic brasserie dishes
If you're going to the theater
Travellers' Choice 2020 on TripAdvisor
Frenchman behind the tasty wheel
Chez Bruno is a cozy brasserie on Gl. Kongevej - right by the New Theater. You are greeted by an inviting host and the atmosphere has cosy and romantic vibes.
The menu consists of classic, French dishes, made by French-born, Bruno Vandenbulcke. He began his cooking career in Nantes, France and has since worked in prestigious kitchens such as La Maison du Denmark on the Champs-Elysées in Paris and our own Michelin restaurant Kong Hans.
Reviews result in Certificate of Excellence
Chez Bruno is the recipient of a certificate of excellence on TripAdvisor for its consistent harvest of excellent ratings. The restaurant is the 6th best-rated French restaurant in Copenhagen out of 95. A few reviews say:
"Cozy and nice atmosphere and charming service with a French accent"
"Super delicious food, great service and beautiful surroundings"
"… Nice, uncomplicated French food that first and foremost tastes really, really good"
Warm hearted atmosphere
Bruno happily comes out to the restaurant (when time allows) and greets you. With great passion he will tell about the French specialties and when the mood is at its highest a French song is sung in the kitchen.