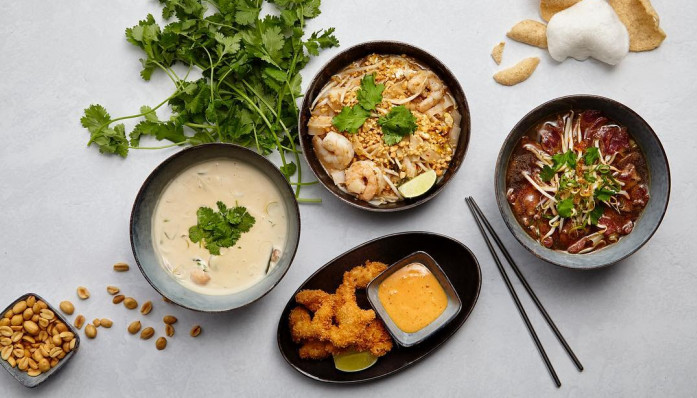 Lolly
Pop-up Thai restaurant at The Meatpacking District
Lolly
Vesterbro
Pop-up Thai restaurant at The Meatpacking District
Chef with Michelin skills behind colorful restaurant
The chef of Lolly, Khanesuan Wichangoen, serves treats from the cuisine of Thailand. He has more than 10 years of experience at the 1-star Michelin restaurant Kiin Kiin at Nørrebro, so if anyone he - can put a tasteful menu together.
And there is flavor in Thai cuisine, where authentic and aromatic simmering and wok dishes are prepared with flavorings such as curry, chili and coriander.

Great location due to the tasteful, delectable concept
Lolly scores good reviews on both Facebook and Tripadvisor:
"Nice place for a date-night. Cozy atmosphere, delicious food and exciting cocktails"
"We were happy with the dining experience. Strong and authentic taste"
"Both the food and service were just as it should be"
"Fine, cozy, central, good food. Excellent atmosphere"

Now as a POP-UP restaurant in The MeatPacking District
Lolly has opened as a POP-UP restaurant at Kødbyens Rosébar, so if you book a table today you'll not have dinner at the well-known location in Copenhagen Centrum but a short trip from here, at 'Kødbyen' - The Meatpacking District - and Skelbækgade 5.
Here lies Kødbyens Rosébar and will give you a wonderful restaurant experience with plenty of thai food and delicious grapes.