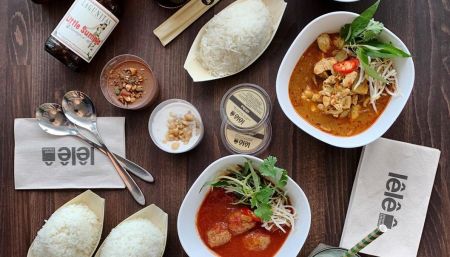 LêLê Street Kitchen Amager
Vietnamese street kitchen with exotic, tasteful delights.
LêLê Street Kitchen Amager
Amager
Vietnamese street kitchen with exotic, tasteful delights.
Why you should dine here:
Tasteful Vietnamese cuisine
Eat with a view
Well-known Danish-Vietnamese chef and owner
Anh Lê is the owner and the woman behind the LêLê concept. She herself is of Vietnamese descent and has since 2003 introduced the Danes to the colorful, tasteful Vietnamese cuisine.
You can look forward to delicious treats and street food classics such as fresh rice noodle salads, hearty simmering dishes and crunchy crispy finger hapsers. Here you play with different flavors, textures and the dishes are refined based on Vietnamese family recipes.

Said by the guests
"The room is beautiful and airy with a view of Amager beach"
"Nice and fast food. Cheap and delicious"
"Honestly fresh and delicious Vietnamese specialties"

Concept with view
Experience the sensual universe of the authentic street kitchen, where there are spices in the air, speed in the kitchen and informal cosiness at the table.
At LêLê Street Kitchen you will not find the classic table service where you are presented with the food. All dishes are served at the same time and for questions or orders, please contact the bar - classic self-service as experienced in a real street-food market.
Enjoy the dishes with a view of the Sound and Amager Strandpark or buy take away and satisfy your hunger in a homely environment or outdoors.