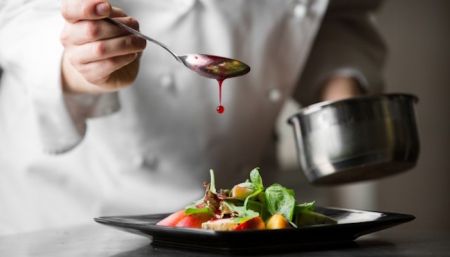 Arti'kok
Well balanced taste impressions and good craftsmanship.
Arti'kok
Storkøbenhavn
Well balanced taste impressions and good craftsmanship.
Why you should dine here:
The chef has Michelin experience
European cuisine - for you who are into a little taste of everything
Chef from former Michelin restaurant
In the kitchen stands Zhenxing Li who previously has worked at the 1-star Michelin restaurant Kiin Kiin. He can put together a tasty menu with great care for each ingredient.

Happy and full stomachs
Over time, the restaurant has been visited by food critics from both Politiken and Berlingske. On TripAdvisor, the restaurant is reviewed with the words like:
"We were inside visiting this hidden gem in Hvidovre. From the outside and inside it does not look anything flashy, but the atmosphere and food were absolutely sublime"
"Really good 3 course menu. Perfectly fried Ribeye"

The multicultural kitchen
Li has put Arti'kok on the map of Denmark, which has become an institution for good gastronomy in the western area.
The world's different flavors are combined in the menu. Classic old dishes inspired by grandma's kitchen to the dishes of the 80's and the modern Danish gourmet kitchen are in perfect balance. Futhermore, the kitchen prioritizes local and seasonal ingredients.