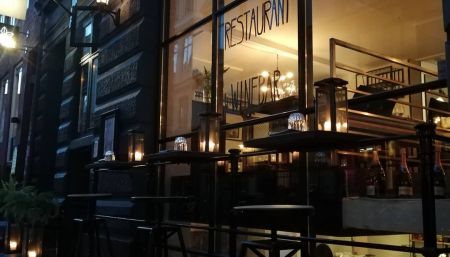 Leaven Vinbar
Best burgundy in the city.
Leaven Vinbar
Indre By
Best burgundy in the city.
Why you should visit this bar:
'The city's best burgundy card' - AOK
You love quality wines
Best burgundy in the city
Sit at the table at Leaven and be inspired by a wine list that embraces both the best of France and Italy and at the same time represents the overseas wineries from i.a. Chile, Argentina to South Africa and New Zealand.
AOK has previously praised Leaven for having 'the city's best burgundy card'. So take a seat at the atmospheric wine bar and restaurant and judge for yourself.
Menu with French notes
If there is a slight hunger, it is possible to compliment the full-bodied grapes with a light snack or perhaps the evening's menu, which has a taste of French undertones. Leaven is a dogma-free restaurant and wine bar that i.a. roses on TripAdvisor:
"The vegan menu was really delicious and the wine menu was exceptional"
"All the dishes were well thought out, tasted and prepared with the utmost care. The wine menu that was put together for this was exquisite"
Cozy relaxed atmosphere
The setting is cozy, and the Leaven is tastefully decorated with clean and elegant lines - a bit like the Leaven's wine profile, which does not compromise on the quality of the wine.
The staff takes great pride in traditional virtues such as high professionalism and competent servicing, so feel free to be guided around the different wine districts and be inspired to taste new grapes.