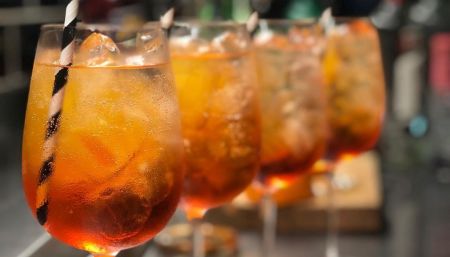 Coffee Room Bar
Tasty cocktails, sparkling bubbles and coffee with a twist.
Coffee Room Bar
Indre By
Tasty cocktails, sparkling bubbles and coffee with a twist.
Why you should visit this bar:
Not just coffee
Sinful drinks
More than just coffee
Coffee Room do not just serve coffee. The menu will tempt you with delicious cocktails both well-known classics and drinks with a twist which you can enjoy in good company.
The espresso martini is of course made from the most delicious coffee from The Coffee Collective and with quality bottles and fresh ingredients, the bartender executes magic behind the counter and shakes colored and seductive drinks.
Popular coffee shop serves brunch and cocktails
Since 2011, Coffee Room has offered quality coffee in the cozy café in the inner city but now also makes sure to shake up your weekend mood with e.g. an excellent brunch and bubbles or spicy cocktails to cuddle and toast with colleagues or friends.
Good coffee beans from The Coffee Collective
Coffee Room is known for serving a cup of quality coffee, brewed by the very best baristas. The coffee bean, like the other edible ingredients on the menu, has been carefully selected.
Coffee Room has an eye for the environment and strives to avoid food waste and trade with producers where good, sustainable values ​​are guaranteed and equal to their own.