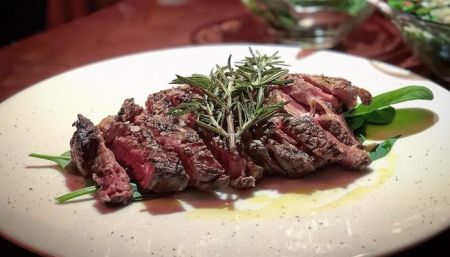 Osteria Alfredo
Delicious Italian restaurant with homemade regional dishes.
Osteria Alfredo
Vesterbro
Delicious Italian restaurant with homemade regional dishes.
Why you should dine here:
Get an Italian experience - like traveling in the south
Respect for quality and good raw ingredients
Italian, family recipes
A piece of Italy
Osteria is Italian and means a pub - a place where the owner hosts the people and where the food is prepared based on local, old recipes, served in an informal and cozy setting.
The authentic restaurant is run by the couple May-Britt & Alfredo Franco. Italian Alfredo came to Denmark with an uncompromising approach to quality and the baggage full of Italian recipes.
The couple's ambition is for the Danes to experience and bring home a small piece of the real Italy, after a visit to Osteria Alfredo.

Authentic food that pleases
"Incredibly delicious food and with competent service"
"… The most delicious Italian dinner prepared by Alfredo"
"What an amazing dinner with pizza and pasta"

Good craftsmanship and family recipes
Both menu and wine list focus on quality. Alfredo comes from the Italian village Pietrastornina and has gained respect for quality and the good ingredients through breast milk - that is why all food is made from scratch with inspiration from old family recipes.
Alfredo's hometown is located in the Campagnia region, which also is known for its pizzas. Enjoy crispy, stone-baked pizzas according to real Neapolitan recipes.