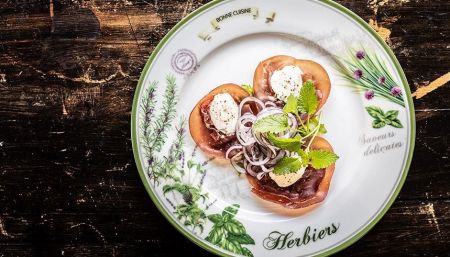 Mercante
Restaurant Mercante tempts and spoils with classic Italian cuisine.
Mercante
Indre By
Restaurant Mercante tempts and spoils with classic Italian cuisine.
Why you should dine here:
Formal setting for a romantic dinner
Because you love the taste of Italy
Travellers' Choice 2022 on TripAdvisor
Local Italian temptations
With respect for the traditional Italian cuisine, Restaurant Mercante offers tasty temptations within the well-known Italian genres antipasti, primi, secondi and dolci.
Mercante means 'local grocery' and refers to the fresh ingredients purchased locally. The menu is accompanied by delicacies such as cheeses, salami, prosciutto and fresh olives to parmesan-sprinkled pasta dishes and refined meat and fish dishes.
Guests review on TripAdvisor
"Good atmosphere and super good service. Large portions, well cooked with lots of good taste."
"Reasonable prices for both food and wine."
"Ordered through Early Bird so Mercante determined the menu. It can be recommended. The food was sublime, the service sweet and present. It was a really good and cozy restaurant in the heart of Copenhagen."
"They are passionate about their craft - it is clearly felt!"

Inner City pearl
The restaurant is one of the newest shoots in Copenhagen. It is located in the heart of the capital as a small, detached spot of Italy in the Danish metropolis.
Sit down at Restaurant Mercante and enjoy the hospitality - the host offers you a tasteful experience in charming, Southern-inspired surroundings.