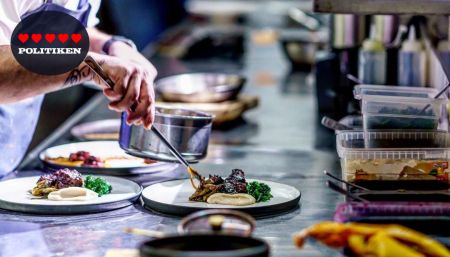 Kul
5-starred tasty magic at the meat packing district.
Kul
Kødbyen
5-starred tasty magic at the meat packing district.
Why you should dine here:
Grill magic for 5 stars in Berlingske and Politiken
You love barbecue food
There's a fire at the meat packing district
Since Kul (i.e. coal) opened in 2013, the restaurant has burned through in the meat packing district. The turning point for the kitchen and restaurant is the Japanese Yakatori grill, which delivers temperatures up to 1000 degrees, as well as the Spanish Josper oven, which uses birch wood and ash sets most coal and grill expectations for new adventures.
Coal conjures up an international New-Yorker vibe with raw, dark interiors and soft lighting with lots of white butcher tiles reminding guests of the premises' original purpose.
Fireplace reviews for full house
Coal has received a great deal of praise from reviewers and guests and reaps as many 5 sparkling stars in Berlingske as well as 5 blood-red hearts in Politiken, for the kitchen to add spice to the coals.
Berlingske's food reviewer applauds the many serving "stricken by third potency umami" and concludes: "the five stars are a well-deserved proof that Cool is the new variety."
Multicultural taste palette
The gastronomic palette offers an exciting and tasty selection of raw materials from local Limfjord fishermen to American cattle breeders. The Asian undertones are immediately infused with dashi, wasabi and coriander. All interesting features that resulted in a kitchen bursting with umami and pure taste.