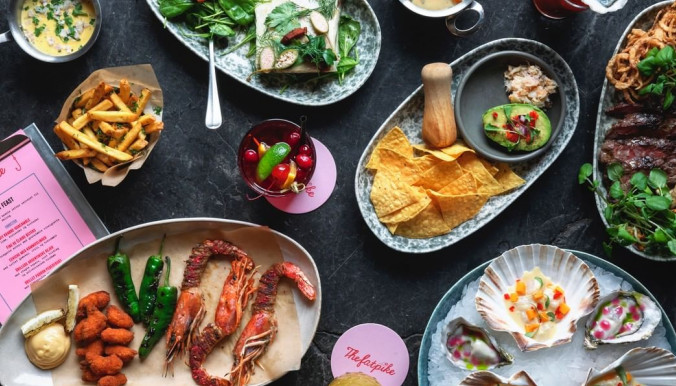 The Fat Pike
Maritime dining and urban restaurant by the man behind Cofoco.
The Fat Pike
Amager
Maritime dining and urban restaurant by the man behind Cofoco.
Why you should dine here:
Completed maritime universe
Fish, seafood and juicy steaks
Award-winning owner
Award-winning owner gives life to old warehouse
At Islands Brygge in the old harbor district a raw warehouse is foundated. The historic setting charms and invites guests to informal dining with the concept; value for money.
The owner behind The Fat Pike is Torben Klitbo, founder of Cofoco and popular restaurants such as Høst, Scarpetta and LIama.
Tasteful menu card
The maritime universe plays a significant role at The Fat Pike and the menu is filled with freshly caught fish, delicious seafood and the gold; oysters. In addition to the fishy menu there are juicy, super tender cuts served straight from - on the fry - so to speak.
The menu is smiled at by guests on TripAdvisor:
"... I must say that it was the best dining experience I have had in a long time in Copenhagen"
"The place is urbanly completed with beautiful lamp installations and graffiti which fits perfectly with the old warehouse"
Life in the old warehouse
The decor is unpolished and you are invited indoors to a raw, urban universe. The restaurant stands as the old warehouse with the original, dark floors and with concrete columns in a row down through the room which is divided into dining section and bar universe. Here are modern, raw brick walls, some decorated with graffiti others adorned with old fishing nets.