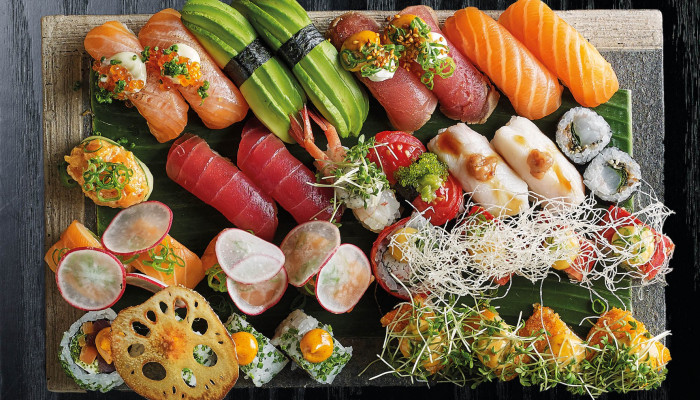 Karma Sushi Nyhavn
Fusion sushi in the gourmet class in Nyhavn.
Karma Sushi Nyhavn
Indre By
Fusion sushi in the gourmet class in Nyhavn.
Why you should dine here:
The innovative sushi experience
You love fish
High quality sustainable menu
Challenges the city's mainstream sushi
In the autumn of 2018, Karma Sushi Nyhavn opened its doors as the seventh restaurant in the karma family, and the popular sushi chain strikes at the uncompromising taste and quality that permeates the culinary activities in the kitchen.
Here, the focus is on the alternative and innovative taste experiences, varying textures and quality ingredients, which the sushi world can also play with and invite.

The reviews of a dining experience
"Well cooked, tasty and beautiful to look at"
"Good, exciting and presentable sushi"
"Very cozy and warm decor and good service. Can only recommend all their cocktails"
"Buckles dishes, luxury sushi, which are just topped with caviar, lobster, etc."

Raw ingredients and good karma
The ingredients which are crucial for a quality sushi experience are selected with great care to maintain the good karma with great care for the environment - above and below water.
Karma Sushi creates a sustainable fusion cuisine that strives to give you a true gourmet experience.
Here they work with fresh king crab, blood red tuna and silky scallops combined with luxurious ingredients such as. oysters and fois gras, a tradition in French sushi.