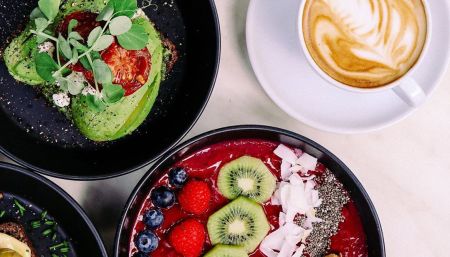 Coffee Room
Cozy café serves seasonal temptations and delicious cocktails at night.
Coffee Room
Indre By
Cozy café serves seasonal temptations and delicious cocktails at night.
Why you should dine here:
Get full both morning and evening
You love a good cup of coffee
Traveller's Choice 2020 on TripAdvisor
Seasonal temptations
Take a seat at Coffee Room, a small and cozy café, which entices with appetizing surprises in the atmospheric settings.
From early morning and throughout the late afternoon and evening hours, it is a great opportunity to gather close friends or acquaintances for a little bite to eat or cold refreshments.
The chef has carefully put together a seasonal menu that pleases both the salty and sweet cuisine. The menu tempts with simple but elegant, cold and hot dishes, delicious and fresh pastries and for the sweet tooth - sinful and homemade delicacies.
Popular coffee shop expands with brunch and cocktails
Since 2011, Coffee Room has taken coffee enthusiasts by storm and the bistro has expanded their menu from being a small coffee serving bar that served the very best coffee, to be serving a tasty weekend brunch and spicy cocktails in the evening. Which only has attracted even more guests.
Tasty coffee beans from The Coffee Collective
Coffee Room is known for serving a cup of quality coffee, brewed by the very best baristas. The coffee bean, like the ingredients on the menu, has been carefully selected. The mission is to produce excellent food and coffee that takes into account the environment, and therefore strives to both avoid food waste and trade with producers where the good values ​​are guaranteed - Coffee Collective is a producer who takes care of the ethical considerations and delivers a quality product.