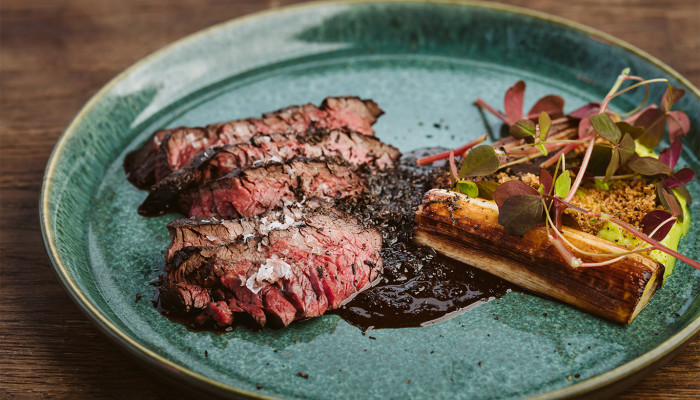 Buvette
French bistro charm with maritime view of Nordhavn.
Buvette
Østerbro
French bistro charm with maritime view of Nordhavn.
Why you should dine here:
Harbor view
The rotisserie chicken is a hit
With a view of the water
The French-inspired bistro Buvette is undisturbed with views of Nordhavn harbor harbor. With the maritime view and the sun shining on the restaurant's terrace from morning to evening, it is an extremely attractive location and the perfect conditions for a cozy dinner in a charming, Paris-inspired setting.

A French breathing space
The French bistro has Danish charm and stands out in the Copenhagen cityscape.
"The atmosphere is good and relaxed"
"… Extremely tasty and well-prepared servings - classic food with a touch"
Me & Kbh justifies Buvette's record fast popularity with 3 things: the food, the price and the atmosphere.

Bistro with signature dish and delicious wine list
There is French bistro style on the menu - with good taste in the forefront. The creative chefs vary the menu according to the season and the range of ingredients. All year round, however, you can experience the restaurant's signature dish, rotisserie chicken, flanked by a large selection of side orders.
To accompany the French meal, the restaurant's end wall stores an easily manageable, yet versatile range of aromatic grapes.
The wines are even divided into price ranges that are generally at the lower end than at the city's other restaurants.