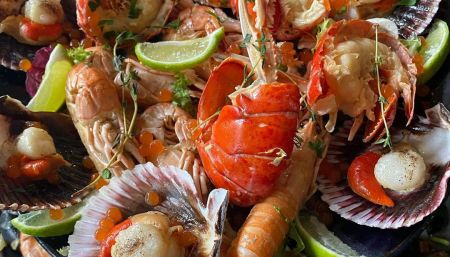 Restaurant Rick's
Moroccan delights in romantic environments.
Restaurant Rick's
Frederiksbjerg
Moroccan delights in romantic environments.
Why you should dine here:
You love spicy food
The authentic Moroccan experience
A trip to the adventurous Morocco
Rick's is named after Rick's Café Américain in the film classic Casablanca. When you step inside it's like standing in a restaurant in Morocco.
Moroccan Hicham Madih runs Restaurant Rick's and has beautifully decorated the restaurant with raw bricks, gold-framed mirrors, leather cushions, Moroccan lamps and mosaic tables.
Some days the house pianist plays jazz and film music from the Hollywood movie-classic, Casablanca among other songs and great music from the 1940s.
Tasty reviews
Rick's takes the first place on TripAdvisor for best Moroccan restaurant in Aarhus and gets reviews like:
"A fantastic cozy place, decorated with inspiration from the Bogart film Casablanca. We all got tapas and we were all full of the plentiful, tasty and well-prepared food."
Spicy and aromatic food culture
Taste Morocco's unique food culture. Eg. the classic specialty, tagine, where fish or meat is cooked in a special glazed clay dish with a conical lid along with spices, herbs and vegetables. Or try Moroccan tapas, chemistry that consists of small delicious dishes that can be enjoyed individually or shared.