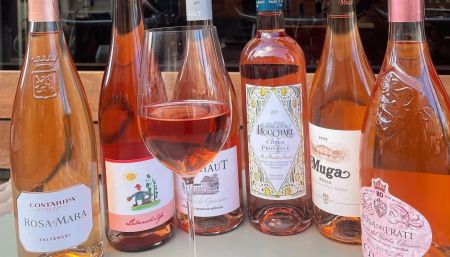 Din Vinbar
lovely grapes in a relaxed atmosphere.
Din Vinbar
Frederiksbjerg
lovely grapes in a relaxed atmosphere.
Why you should dine here:
You love a glass of quality
Wine for everyone
Aarhus Update says 'excellent'
Delicious grapes
At 'Din Vinbar' you can enjoy well-balanced grapes in pleasant and laid-back surroundings. Here is room for connoisseurs and wine lovers who enjoy drinking a glass of wine from time to time.
The wine selection ranges widely but quality is a pervasive theme. The range consists mainly of recognized wine districts from Spain, Italy and France and at the bar you'll get competent and unpretentious serving.
The taste of the reviewers
The wines fall into the tastes of the guests as well as the reviewers, e.g. Anders Møhlenberg of Aarhus Update concludes: "The wines we got were absolutely excellent".
Guests give a few words of praise along the way on TripAdvisor:
"Absolutely cozy and 'local' wine bar with good tapas and nice selection of wines."

"If you are into wine and the better ones, you should definitely visit 'Din Vinbar. If you are not so knowledgeable, they will help you and guide you on the right path."
Enjoy a plate off food
At 'Din Vinbar' you can keep the little hunger calm by order some salty or sweet dishes from the menu card. Let light tapas dishes with quality ingredients from small slaughterhouses and dairies accompany the aromatic wine drops.