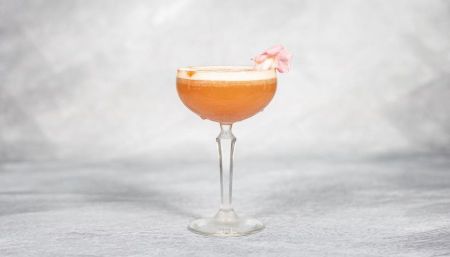 Kung Fu II
Japanese-inspired cocktails in pure Izakaya style.
Kung Fu II
Nørrebro
Japanese-inspired cocktails in pure Izakaya style.
Why you should visit this bar:
Have an authentic 'Izakaya' experience
Bar card with Japanese flavors
Combine a full glass with a light meal
Kung Fu II Bar is based on the traditional Japanese 'Izakaya' which can be compared to an inn. Here, the Japanese have a habit of relaxing after a day of work and getting something to eat and drink - and therefore Kung Fu II is a combined restaurant and bar.

The concept is praised
With a relaxed and accomplished concept, Kung Fu II has become a coveted venue for an Asian evening with cool cocktails, a sip of sake and great food. At TripAdvisor guests say:
"Have had a great experience! There is a wide selection of Asian food and cocktails"
"There was dim light, very nicely decorated and very cool music of a slightly older date in the speakers, which was not too loud"

The cocktail card has Japanese flavors
The cozy bar is located in a separate room right next to the restaurant, but there is still food served at the high long tables in the bar.
The cocktail menu is exciting and different based on Japanese kicks such as ginger, lemongrass, eucalyptus, honey and shiso leaves.
However, you can still order popular classics if the mood is set on the more recognizable.